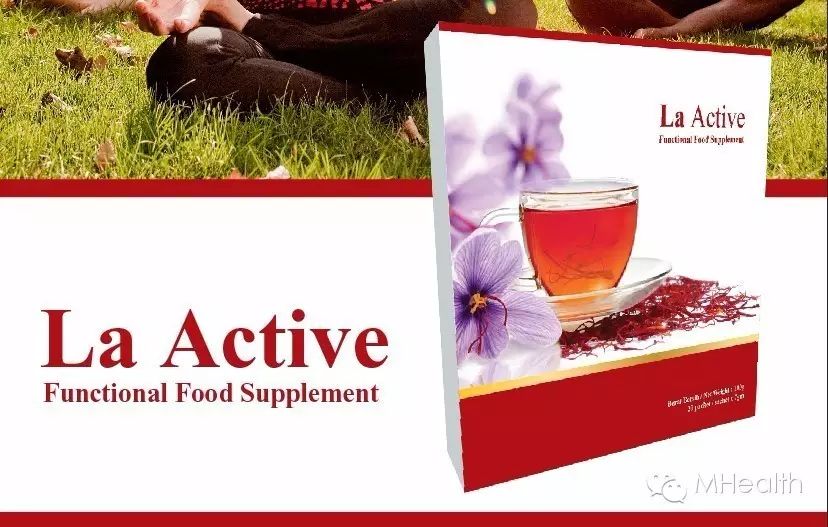 La  Active 
La Active是北京益寿金自主研发生产的一种功能性食品,以多种纯天然植物为原料,根据中医学的气血循环(经络循环、微循环)理论,运用中医"君臣佐使"、"相生相克"原理精准配伍,经高科技萃取提纯而成;通过现代生物聚合反应,快速溶脂排毒,打通全身微循环,促进新陈代谢,对各脏腑器官全面调理,使身体内失衡的脏腑器官达到平衡,恢复机体健康。
【配方】桃仁、红花、琥珀酸锌等13种"药食两用"中草药根据中医理论"君臣佐使"、"相生相克"的原理精准配伍而成。
功效成分:琥珀酸锌、双叉乳酸杆菌、低聚糖、苦杏仁甙、苦杏仁酶、亚油酸等。
桃仁:含苦杏仁甙、苦杏仁酶等。
主要功效:
1、降脂、降粘、降血压,增加血流量。
2、改善微循环。
红花:含亚油酸等。
主要功效:
治疗心肌缺血、冠心病、心梗、降压。

改善脑缺氧、脑卒中、缓解脑疲劳。

镇痛、镇静、抗炎、增强免疫力。
琥珀酸锌:别名溶脂素,溶解血液、血管壁上的脂质及皮下的脂肪。
微循环的相关知识
微循环是微动脉和微静脉之间的毛细血管中的血液循环,其基本功能是输送氧气和营养,排除废物和二氧化碳;其主要特点:1长---十三万公里。2、细---头发丝的二十分之一,只允许1-2个红细胞通过。3、慢---流速1毫米/秒,血粘稠增高时,流速减慢,血液内容物更容易沉积于血管壁,发生栓塞。微循环发生障碍,其相应的组织细胞或内脏器官就会受到影响而不能发挥正常功能,导致人体的衰老、免疫功能的紊乱以及疾病的发生,微循环不通是万病之源。
La Active的注意事项
此产品的慎用人群:
胃病、十二指肠溃疡患者,饭后一小时服用。

高血压160/110mmHg以上者,降血压后服用。

心脏病患者应在专业人士指导下服用。
此产品不适用于:
体内携带心脏起搏器,心脏血管安装金属支架,搭桥者。

器官移植者。

危重病人,癌症晚期及体质极度虚弱者。

各种原因造成的心脏衰竭者。

女性月经期、妊娠期、哺乳期。

术后及外伤未愈合不足半年者。

精神病患者。

无自我能力控制者。

近期心绞痛发作及颅压增高者。

青光眼患者。

16岁以下、70岁以上人群。

脑溢血初期及任何出血倾向者。
 调理反应表现如下:
颈部发麻:局部微循环不通。

嗜睡发困:对神经起到调节作用(脑萎缩、缺氧缺血)。

轻微胃痛:胃有炎症,溃疡等。

轻微腹痛:肠有炎症,十二指肠溃疡者。

恶心呕吐:胃部有炎症或十二指肠溃疡。

感到心跳明显或心跳加速:心血管功能不良。

胸闷气短:肺心病、肺梗塞。

皮肤痒而后脱皮:皮肤新陈代谢不良。

轻微发烧:肺部、胸部炎症。

水泡:排毒,肝脾有毒素。

疹子:毛细血管皮层毛孔堵塞。

耳孔发痒:耳部神经激活。

头痛:溶血脂、溶血栓、活化神经,激活细胞。

手脚心发暗:循环不畅造成局部缺血缺氧。

脸色苍白出虚汗:严重心肌缺血、虚脱。

背部发凉:背部微循环不通。

咳痰:多痰或职业伤害引起的呼吸道不适。

手足痒:疏通局部毛细血管、活化局部神经。

颜面轻微浮肿:肾功能不良。

手脚轻微浮肿:血糖突然较高、胰岛素分泌不良。

腰酸:腰肌劳损、腰外伤。

全身关节酸痛、甚至出现红斑:免疫系统失调。

皮肤红白相间:酒精肝、脂肪肝。

腹泻、腹痛:肠胃排脂,有炎症或废物过多。

鼻窝发红:慢性鼻炎。

排便量增加、发臭:体内废物过多。

腿肿:毛孔堵塞、静脉曲张。

嘴周围红、麻木:男是前列腺炎,女是妇科病。

耳朵发紫、发烫:肾虚。

皮肤发红发热:溶脂排毒。

皮肤发痒:活化神经。

微刺:打通微循环。
La Active ( English Version)
is a functional food supplement researched and developed independently by Beijing Yi Shou Jin; using variety of pure natural plants as raw materials, as according to the theory and compatibility expertise principle from traditional Chinese medicine studies of blood circulation. La Active is produced with high-tech purification of extracts and modern bio-polymerization. La Active helps detoxify, improves body microcirculation, promote metabolism, improves body organs conditions and balance as well as restore our body health.
Formulation
Formulated according to the traditional Chinese medicine theory and compatibility expertise principle by using walnuts, safflower, amber zinc and 13 kinds of edible Chinese herbal medicine.
Functional Components:

Amber zinc, bifurcated lactobacillus, oligosaccharides, amygdalin, almond enzyme and linoleic acid.

Walnuts: contain amygdalin and almond enzymes.

Main effects:
1. Help in blood viscosity reduction, lowering blood pressure, increasing blood flow.
2. Improve microcirculation.
Safflower: contain linoleic acid.
Main effects:
1. Myocardial ischemia, coronary heart disease, myocardial infarction, lowering blood pressure.
2. Improve cerebral anoxia, stroke, relieve brain fatigue.
3. Reduce pain, illness and inflammation, enhance immunity.
Amber zinc: Alias fat soluble hormone.
Main effects: Help in dissolving blood lipids and subcutaneous fat in the blood vessel wall.
Relevant Knowledge of Microcirculation
Microcirculation is the blood circulation of capillaries in between arterioles and venules, basic function is to transport oxygen and nutrients, eliminate toxins and carbon dioxide. Its main features are length of 130,000 kilometers, finest of 1/20 human hair, allowing 1 to 2 red blood cells flow by, slow flow rate of 1mm/second; when blood viscosity increased, flow rate slows down, thus increase the risk for embolism. Congested microcirculation is the source of all diseases. When there is microcirculation obstructions, the corresponding tissue cells or organs will be affected and unable to function properly, result in aging, impaired immunity and finally lead to diseases/ disorders. 
Precautions
The following group of people should use this product with caution:
01. For those who having stomach diseases and duodenal ulcer patients, consume one hour after a meal.
02. Those with blood pressure of 160/110mmHg or more, consume only if blood pressure under control.
03. Patients with heart diseases should consume under the guidance of doctor or specialists.
This products is not recommended for:
01. Patients carrying cardiac pacemaker and installed cardiovascular metal brackets.
02. Organs transplant recipients.
03. Patients with critical illness, final stages cancer and physically weak.
04. Patients with heart failure of various causes.
05. Females during menstrual, pregnancy and lactation period.
06. Patients who undergone surgery and trauma in less than 6 months.
07. Patients who are mentally ill.
08. Patients who are without the ability to control themselves.
09. Those recently diagnosed with angina pectoris and intracranial pressure increased.
10. Patients with glaucoma.
11. Those below the age of 16 and over 70 years old.
12. Those who had initial stroke and any bleeding tendencies.
Expected physiological reactions after taking La Active:
1. Numbness around neck area: Local microcirculation obstruction.
2. Sleepiness: Help to regulate neural function (brain atrophy, hypoxic-ischemic).
3. Minor stomach pain: Might be due to stomach inflammation, ulcers.
4. Mild abdominal discomfort: Might be due to bowel inflammation, duodenal ulcers.
5. Nausea and vomiting: Might be due to stomach or duodenal inflammation.
6. Tachycardia: Adverse cardiovascular function.
7. Shortness of breath: Pulmonary heart disease, pulmonary embolism.
8. Pruritus and then peeling: Poor skin metabolism.
9. Mild fever: Lung, breast inflammation.
10. Blisters: Detoxification, liver toxins.
11. Rash: Clogged pores.
12. Itchy ears: Activation of ear nerve.
13. Headache: Dissolve lipids, thrombolytic, neural activation, activate cells.
14. Darkness in hand and feet: Poor circulation caused by ischemia and hypoxia.
15. Pale and sweating: Severe myocardial ischemia, prostration.
16. Coldness feeling at the back: Back microcirculation obstruction.
17. Sputum: Sputum or respiratory discomfort caused by occupational injuries.
18. Hand and foot itchy: To clear local capillaries, activate local nerve
19. Mild facial edema: Poor renal function.
20. Mild hands and feet edema: A sudden high blood glucose, insulin insufficient.
21. Backache: Lumbar muscle strain, lumbar trauma.
22. Aching joints and erythema: Immune system disorders.
23. Skin appear red and white spots: Alcoholic liver disease, fatty liver.
24. Diarrhea, abdominal pain: Removal of excessive fat in gastrointestinal area, inflammation or excessive metabolic waste.
25. Nasal fossa redness: Chronic rhinitis.
26. Increased defecation, smelly: Excessive metabolic waste.
27. Swollen legs: Clogged pores, varicose veins.
28. Redness around the mouth, numbness: Prostatitis for male and gynecological diseases for female.
29. Hot, redness ear: Kidney.
30. Hot, redness skin: Fat soluble detoxification.
31. Itchy skin: Activation of nerve.
32. Tingling: Improving microcirculation.
欲知更多MHealth的资料详情,
可关注MHealth微信公众平台,
或联系我们的客服专线
+6018-908 6833,谢谢!
(注)
微信号:mhealthv2u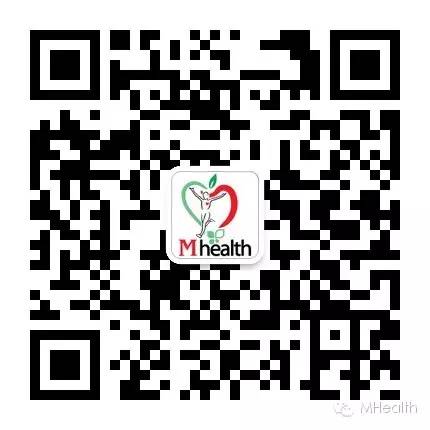 各位亲爱的伙伴们, 请把此二维码分享让更多伙伴了解。